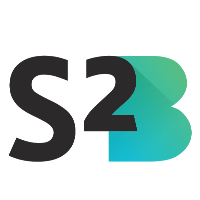 DESCRIPTION
Your Arena:
As our Content Manager, you'll be the creative force behind our Norwegian content, crafting compelling copy that resonates with our audience. Whether it's gripping sports content or engaging casino narratives, your work will play a pivotal role in shaping our brand's voice and delivering an unparalleled user experience across our platforms.
Key Responsibilities:
Craft and manage high-quality Norwegian content for our various platforms.
Translate and localize English content into Norwegian, ensuring cultural relevance and accuracy
Collaborate with our dynamic team to produce content that engages and informs our users.
Maintain the integrity and quality of our content, reflecting our brand's standards and voice.
Utilize SEO best practices to increase visibility and reach.
Continuously update content to reflect the latest trends and updates in the sports and iGaming industries.
REQUIREMENTS
Requirements:
Fluency in Norwegian and English, with exceptional writing skills in both languages.
A passion for sports and gaming, with the ability to generate engaging content in these arenas.
A sharp eye for detail and the capacity to produce error-free content
Experience in content writing, preferably within the iGaming industry
Proficiency in content management systems and SEO tools.
Strong organisational and time-management abilities.
A collaborative spirit, eager to work within a team to meet company goals.
ARE YOU THE PERFECT CANDIDATE?