Have you ever found yourself in the middle of a task, finding it difficult to stay focused? Although some people prefer a quiet environment, most people enjoy listening to music while working on projects, especially at home. However, did you know that not all types of music are recommended when the objective is to concentrate? Let's find out The Best 5 Types of Music to Boost Your Productivity While Working Remotely.
3. Nature Music
Notoriously, if you are doing a more repetitive task, you might be able to listen to music with lyrics and with the presence of more complex instruments. However, if you're having to deeply focus, make sure to listen to one of the types of music mentioned above, or any other non-lyrical music around 50 to 80 bpm.
Let's dive in deeper on our selected music when working from home!
1. Classical Music
Working remotely has been a possibility for a while, but with lockdowns and the pandemic in general, it became even more common. Some employees were asked to work from home, facing a total new work environment, the so-called 'home office'. This being said, working remotely can be very quiet, which for some is overwhelming and uncomfortable, so many choose to play music in the background.
Are you a fan of classical music? Did you know it does not only help you focus, but it also calms your state of mind when too stressed? If you are finding yourself in the middle of a work crisis, playing a good song could be your way back to sanity.
Here are some pieces you might want to listen to if you are in need to concentrate and are in the mood to listen to this type of music:
If you are into this genre, great news! If not, no worries, there are other ones to choose from.
2. Instrumental Music
Let's say you aren't into classical music at all, but are a fan of instruments and are trying to focus. Worry no more, instrumental music is actually a thing and it is part of the best 5 types of music to boost your productivity while working remotely.
Instrumental music can also be called house music, ambient music, electronic music, and meditation music. These aren't only typical for a productive workday, but also when you're trying to relax and release endorphins.
Some examples are:
3. Nature Music
Another amazing way to concentrate while working on your daily tasks is to listen to nature music. This includes noises projected by the ocean, waterfalls, rain, rivers, birds chirping, leaves being blown by the wind, etc.
Some of you might practice meditation, which goal is exactly to focus. Therefore, these are the best sounds for concentration:
You might think it doesn't work, but give it a try. You might just have found your new Work From Home playlist.
4. Encouraging Music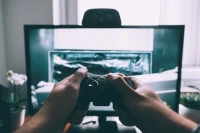 Encouraging music is part of our 5 best types of music to boost your productivity while working remotely. Why? As its name even says, it encourages people! If you've never heard of it, know that it can also be called epic music, cinematic music, or even video game music. They are known to bring up the energy stored in you, and helps you use it.This is definitely the type of music that makes you productive.
Some examples are:
5. Your Preferred Music: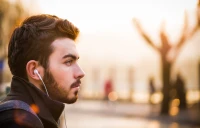 Your preferred type of music is always the go-to. You will know which exact songs can help you concentrate or motivate you, but you'll also know which ones are able to completely distract you from your tasks. This goes to say that working remotely takes a lot of discipline and organizational skills, but having the right type of music to assist you being productive is key..
Some examples could be:
#

If you have always dreamed of working from home, but were too worried about getting distracted and not getting the work done, we hope these 5 Best Types of Music to Boost Your Productivity While Working Remotely will be of good use to you. If there are any other types that work for you, please share them with us in the comments below.