Job offers with languages in Europe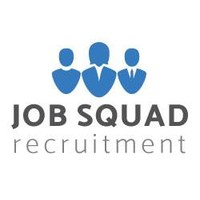 DESCRIPTION
The Online game industry is one of the fastest developing sectors of these times. With its growth of 37% in only one year, the career opportunities here are endless. If you are excited about being part of this booming business and looking for an entertaining job abroad, apply now!
As an Online Game Presenter, it is your responsibility that games as Poker, Black Jack and Roulette are handled correctly. You will be facing the camera like a TV presenter or Vlogger showcasing exceptional presenting skills and engaging players.
You will be:
"THE FACE" of the company delivering expert knowledge and superior gaming quality
Representing and maintaining the brand by consistently adhering to the company presentation and grooming policy
Maintaining a professional level of technical proficiency in all games with the ability to remain fully aware of your performance at all times and ensure compliance with the the brand's guidelines
Having an active role in the company's continuous improvement plan to achieve plans for future growth within the company
REQUIREMENTS
Native level of Italian and Intermediate level of English
Exceptional presenting skills
An enthusiastic and positive attitude with an outgoing personality
Must be able to maintain high energy levels for the duration of games that require a more animated performance
Flexibility of working hours and the ability to commit to a 24/7 service pattern
Must be reliable and have good attendance and timekeeping records
Attention to details and excellent people skills are essential as this is a customer facing role
TO STAND OUT OF THE CROWD: Don't hesitate to use your best picture within your CV!
ARE YOU THE PERFECT CANDIDATE?