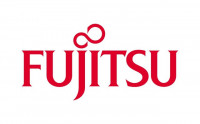 DESCRIPTION
Your future is Fujitsu
At Fujitsu, our focus on human-centric innovation is impacting the way the world transforms to a digital future. We see it on a global and local scale and we know that the power of innovation and human connection can create a more trusting, sustainable and responsible world for all. We are looking to grow our team with committed people to work in a challenging, but extremely rewarding environment using the latest technology to offer ground breaking solutions to everyday problems for our customers. This is your world and your opportunity to shape it for the better.
Shape your world
To join our team in Portugal, we are now recruiting multilingual team members, fluent in Spanish, to support users who contact our service desk. You will offer assistance to customers and ensure they have a high-quality experience with Fujitsu, as well as work closely with your team colleagues to give a quality service to our final customer.
You'll be instigating and driving cultural change to shape an environment in which teams can provide better, faster, more effective solutions, by building upon your existing knowledge and ability. And by shaping your world around working your way, you can shape the way the world learns, travels, buys, lives and works.
REQUIREMENTS
Your experience
Previous experience in the responsibilities described
Fluency in English and Spanish
Good communication skills and team work ability
Ability to problem solve and think critically
Customer oriented
Key Performance Indicators
Ensure users have a good experience with Service Desk
ARE YOU THE PERFECT CANDIDATE?