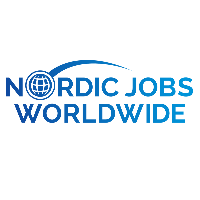 DESCRIPTION
We are hiring Dutch-speaking Client Advisors for one of the most prestige French luxury fashion house in Brussels! As a Client Advisor @Client Service Center, you will be an ambassador of the Brand, ensuring that every Client is treated according to our clients promise:
"Whoever you are, whatever the purpose of your visit, I will cherish our time together. I will dare to discover who you are and encourage you to be true to yourself. You will trust me as your personal advisor. We will build a genuine relationship over time. Every time you come to our store, you will leave feeling enriched!"
Main Responsibilities:
Welcome every Client and provide best Client experience
Be responsible for answering all incoming contact from client via multiple platforms: phone, email and social media
Advise clients across the Brand and all product categories
Engage with Clients to develop long-tern relationships, leveraging different clienteling tools, in order to foster Brand loyalty
Maximize each sales opportunity while working toward goal set forth by the rand
Perform as a team-player, participate in all activities contributing to the overall objectives of the Client Service
Learn and master Brand and product knowledge
Follow the company's policies and procedure
Languages:
Fluent in Dutch and good command of English (oral and written)
Basic Qualification:
Great familiarity with IT tools
Strong interpersonal skills
Expected Attitudes and Skills:
Curiosity
Agility
Empathy
Commercial Mindset
Passion for the Brand
Professional Attitude
Interpersonal skills
Responsibilities and ownership
Multilingual Jobs Worldwide
We are a leading multilingual recruitment specialist agency, with businesses from all over the world, connecting talent from Germany, France, Netherlands, Belgium, Italy, Spain, and more.
Multilingual Jobs Worldwide is a leading language recruitment agency in Europe, matching the most exciting jobs with multilingual talent. We have offices in Oslo, Tallinn, Malaga, Malta, and Lisbon. We have helped over 3000 people find their dream job with our 300+ partners in over 30 countries.
ARE YOU THE PERFECT CANDIDATE?