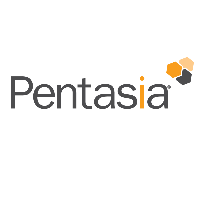 DESCRIPTION
Our client is a leading content provider to the iGaming industry offering a multi-product portfolio with a variety of products ranging from, Slots, bingo and live casino.
They are building a new team and now looking for online dealers to join them. You would act as the dealer in different games like Blackjack or Baccarat. Just like in a real casino, only this is online.
If you like interacting with people and feel comfortable in front of the camera then this opportunity is for you!
Relocation and Visa support provided! The company also provides accommodation and all the necessary trainings.
Key duties and responsibilities:
Be "the face" of the Company delivering expert knowledge and superior gaming quality
Present all games in the required professional manner, always showcasing exceptional presenting skills in line with the Company's performance expectations
Engage players and immerse them in the live dealer experience
Maintain a professional level of technical proficiency in all games with the ability to always remain fully aware of your performance and ensure compliance with our clients brand guidelines
Carry out all gaming operations in line with the current legislation and to the required company standards of efficiency, security, and customer satisfaction
Have an active role in the Company's continuous improvement plan to achieve plans for future growth within the Company.
Required skills or abilities:
Fluency in English and Bahasa Indonesian is a must
Must be able to maintain high energy levels for the duration of games that require a more animated performance
Flexibility of working hours and must be willing to work on a shift pattern which includes nights, weekends, and bank holidays
Benefits and offer:
Relocation package with Visa assistance.
Paid accommodation
Performance-based bonuses.
Teambuilding activities and corporate events.
Complimentary tea, coffee, and refreshments.
Flexible working schedule.
Medical insurance coverage.
ARE YOU THE PERFECT CANDIDATE?