Job offers with languages in Europe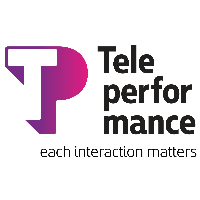 DESCRIPTION
Norsk kundeservicejobb på Kreta
Norsktalende kundestøttejobber i Hellas. Klar for et nytt eventyr i Chania, Kreta?
Bli med i teamet vårt på Chania Kreta og nyt solen over 300 dager i året!
Ser du etter nye utfordringer? Eller vil du endre dine arbeidsomgivelser? Hørest ideen om å flytte til et land kjent for dets kultur, mat, historie, lanskap og uteliv interessant ut for deg?
Kanskje du bare elsker maten fra Kreta og den greske solen. Here er din sjanse til å finne en jobb på Kreta! Vi inviterer deg til å bli med oss og oppleve et varig eventyr!
Du kan bli et medlem av et fargerikt team som er dedikert til å gi den beste kundeopplevelsen, mens du nyter tiden din i en av de mest populære destinasjonene i verden – Chania, Kreta.
Vi tilbyr en trygg, multikulturell, vennlig og moro arbeidsplass, som sterkt støtter mangfold og tilbyr like muligheter til alle.
Grip sjansen til å utforske en ny kultur, møte nye mennesker, forbedre dine egenskaper med fremmedspråk og berike CV-en din ved å jobbe med verdens heteste merkevarer på Kreta. Alt dette, mens du får erfaring innenfor Teleperformance Hellas, et anerkjent, internasjonalt selskap, som har blitt sertifisert som et «Great place to Work» flere år på rad.
Hva vil du gjøre i Chania?
Du vil bli del av et kundeopplevelsesteam, fast bestemt på å spre glede!
Du og dine kollegaer vil få håndtere inkommende samtaler, mailer og chat-meldinger fra kunder, med mål om å levere effektiv kundeservice med høy kundetilfredshet som resultat.
Hva forventer vi av deg?
Vi ser etter folk med en positiv og eventyrlysten innstilling, løsningsorienterte, ivrige etter å lære og gode lagspillere. Du vil vise empati, forstå kundens behov og du vil tilpasse deg deres behov mens du tilbyr løsninger og de beste alternativene.
Hva du tar med:
Sterke skriftlige og muntlige ferdigheter i både norsk og engelsk
Løsningsdrevet ut av boksen tenkning
En empatisk sjel med kommunikasjonsevner som matcher
En gründertankegang for å balansere ulemper og fordeler
Data/teknisk kunnskap
Ressurssterk, i stand til å multitaske
En positiv og eventyrlysten holdning
Hva vi tilbyr:
Vi dekker flybilletten din til Chania, Kreta og arrangerer transporten din til og fra flyplassen.
Vi kan arrangere sted å bo på Kreta og dekke prisen for opphold gjennom hele din tid hos TP Chania!
Vi tilbyr en fast lønn med en lett oppnåelig prestasjonsbonus og muligheter for komissjon. (if comission is a verb in the sentence, it will be «og komissjonerer muligheter»)
Vi tilbyr full administrativ støtte til alt du trenger underveis, slik som hjelp med lokale skatteordninger, å få en lokal bankkonto, osv.
Vi gir deg muligheten til å delta i vårt verveprogram og tjene opp til €2,000 for hver av dine venner som blir med i Teleperformance, Hellas.
Vi bryr oss om din karriereutvikling. Våre sertifiserte instruktører tilbyr grundig trening og vi passer på å tilby alle verktøyene du trenger for å vokse og brilljere.
ARE YOU THE PERFECT CANDIDATE?