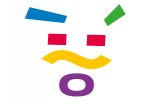 DESCRIPTION
Role: Dutch speaking Account Manager
Location: Dundalk, Ireland
Office: You can work in office OR you can work from home anywhere in Ireland
Salary: Basic 25,000 Euro gross p/a plus uncapped commission, paid out weekly (approx 100-300 per week bonus)
Company Overview
Our client is a Multinational Promotional Products Company providing expert knowledge and essential Promotional Products for Professionals and Businesses worldwide. Their workforce is from over 30 different countries with 19 working languages, we give on-going training to provide you with the tools to be successful.
Job Description
This is a role where you will contact existing clients and take their orders from them. You will cross and upsell when you can and be able to build rapport in a B2B role. Attention to detail is very important as you will be sending the orders to the print department and there will often be messages and phrases printed on their goods. Other responsibilities include:
Work from a shared database of NPL customers
Build strong business relationships
Work closely within a team, teamwork is very important
Handle sensitive customer data responsibly
Making a high volume of outbound phone calls per day
Reach sales targets (achievable sales targets are set) Targets vary depending on the time of year
REQUIREMENTS
Job requirements:
Sales experience desired, but not essential as we provide extensive paid training
Remain Professional under pressure
Strong communication and computer skills
Fluent in Dutch and English
SKILLS
ARE YOU THE PERFECT CANDIDATE?