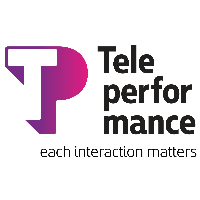 DESCRIPTION
Join the PayPal customer support team for the global leader in online payment transactions!
If you believe that every person has the right to participate fully in the global economy, and you are willing to work in a collaborative and engaging virtual environment, don't miss this opportunity!
Join our strong Hebrew PayPal Customer Solution team in Athens and work with the global leader in online payment transactions with a mission to democratize financial services to ensure that everyone, regardless of background or economic standing, has access to affordable, convenient, and secure products and services to take control of their financial lives.
If you are inspired by values such as Inclusion, Innovation, Collaboration, and Wellness, this is for you!
What you will do
Be the eyes and ears for the team handing customer inquiries
Communicate with customers and managers via telephone, e-mail, video, social media and chat.
Handle and carefully respond to all customer inquiries before, during and after their buying cycle by building excellent rapport & confidence, identifying their needs, and taking strategic action in a timely manner
Provide excellent customer support through active listening on every interaction while adjusting support approach to accommodate all levels of customer experience
Work with confidential customer information and treat it sensitively
Use software to source and input customer data accurately as related to the inquiry

What you will bring
Excellent command of Hebrew
Good communication skills in English
Customer service experience preferred
Strong verbal (phone) communication skills utilizing active listening and clearly speaking to customers
Strong written (email) communication utilizing proper grammar and punctuation
Be reliable and autonomous with a large amount of discipline and self-motivation
Experience with dealing professionally with people you only speak to via telephone, e-mail, video and social media
Well-developed sense of urgency and follow through
Ability to multitask multiple systems, screens, and tasks during customer contacts
Ability to learn and adapt to new software technologies
What we offer
Complete support to help you ease your relocation to Greece (we cover your flight tickets expenses, hotel accommodation, support with the house searching process (-all at no cost to you-))
Competitive monthly salary + 2 extra salaries per year
Refer-A-Friend: Bring a friend and get up to €3,500 as a referral bonus (depending on the language)
Health care benefits and numerous other discounts
Full training by certified instructors
Professional growth & development opportunities
Special events as well as community & social responsibility initiatives
Free online Greek language courses
State of the art premises, providing a great working environment with relaxing break areas
Work for a Great Place to Work-Certified Company that fosters diversity, offering equal opportunities to all, regardless of gender, ethnicity, religion, culture or age

Moreover, this is a great opportunity to advance your career and work for a multinational company, by developing strong experience and skills, while representing one of the biggest brands worldwide.
Thinking about relocating and wondering about cost of living in Greece? Get an idea here:
Greece has enviable history and culture, climate and cuisine – and yet, the cost of living is among the lowest in Europe, according to Greek authorities and the EURES network. No wonder Greece is a popular destination for tourists and expats alike.
Find out more!
Would you like to see more Hebrew speaking Jobs options?
Do you need even more available jobs?
ARE YOU THE PERFECT CANDIDATE?