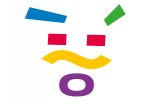 DESCRIPTION
Location: Larnaca, Cyprus
Role: Dutch Customer Service Advisor
Salary: 1350 euro net p/m plus 150 euro gross fixed language bonus p/m- you do not pay income tax but you will pay 10% on social services (which includes healthcare therefore net monthly salary around 1350 euro p/m), also option to earn 250 euro bonus p/m. After 6 Months salary increases to 1400 euro gross PLUS monthly bonus up to 250 Euros
Working hrs: Full Time - earliest shift starting at 09:00, latest shift finishing at 19:00. 2 weekends in a month (could be full weekend, or maybe 1 Saturday and 1 Sunday in the next week)
Relocation: when relocating from outside of Cyprus, there will be a relocation package offered which includes: Room in shared company apartment for the 1st month + flight tickets reimbursement (up to 250 euro) OR 700 euro relo bonus
The Company
Our client is a global outsourcing partner - they currently have 70 offices in over 23 countries. For their multilingual hub in the beautiful port city on the south coast of Cyprus in Larnaca, they are looking to recruit Dutch speaking support agents to join their online financial services project.
The Role
As a Dutch speaking Customer Service Advisor you will be working just a short stroll from the beach! You will be the first point of contact via email, chat or phone for customers of a fintech company that provides online financial services. Listening to your customers needs, taking ownership of their issues and first time resolution is important in this role.
REQUIREMENTS
Requirements
Fluent Dutch and English
Previous Customer service experience desired
Excellent communication skills
Ability to multi-task
ARE YOU THE PERFECT CANDIDATE?