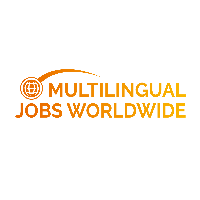 DESCRIPTION
Our client is a worldwide leader in Customer Experience Management and shared services for international markets. With their team of 9.000 employees, from 82 nationalities, they are providing services in 35 languages for 64 markets.
Our client is considered eight times the best company to work for in Portugal by the Great Place to Work Institute. Furthermore, they were awarded four times by Exame Magazine as one of the best companies to work for in Portugal and the best company within their sector, with plenty of growth opportunities.
The position of Technical Support is for a leading American technology company that specializes in developing, manufacturing, licensing, supporting, and selling computer software, consumer electronics, personal computers, and various services.
Your Responsibilities:
As a Technical Support Specialist, You will be responsible for delivering exceptional technical support to our Enterprise customers. Your role encompasses problem identification, investigation, and resolution, both over the phone and through web-based channels.
Taking ownership of new cases and escalations promptly and proactively addressing customer satisfaction concerns before they escalate into problems.
Assisting Enterprise customers, partners, and fellow engineers.
Defining the scope of customer issues and support boundaries by gathering relevant information.
Conducting thorough research to investigate problems, with the option to collaborate with other teams.
Escalating issues to management when appropriate, acting as a customer advocate, and keeping customers informed.
Collaborating with management and engineering to address service issues, produce bug fixes, and develop test cases as needed.
Ensuring that each support request you handle adheres to our clients Service Level Agreement (SLA) and achieves the highest customer satisfaction by managing expectations and delivering on commitments.
About Lisbon
Lisbon is the capital of Portugal and has about 500,000 inhabitants in the central part of the city and around 2.8 million in the entire metropolitan area. It is a city close to the sea, offering great shopping, nightlife, and an amazing cultural heritage, and many beautiful buildings. This is one of many reasons that Lisbon has become one of the most popular destinations for European travelers. The climate has what is called the subtropical - Mediterranean climate, meaning that it has mild winters and hot summers. Lisbon has everything you wish for: sun, warmth, good nightlife, relaxed lifestyle, good food, shopping, culture, parks, and surfing!
Multilingual Jobs Worldwide
We are a leading multilingual recruitment specialist agency, with businesses from all over the world, connecting talent from Germany, France, Netherlands, Belgium, Italy, Spain, and more.
Multilingual Jobs Worldwide is a leading language recruitment agency in Europe, matching the most exciting jobs with multilingual talent. We have offices in Oslo, Tallinn, Malaga, Malta, and Lisbon. We have helped over 3000 people find their dream job with our 300+ partners in over 30 countries.
REQUIREMENTS
Requirements:
Fluent level of written and verbal communication skills in Slovak and good command of English (B2 Level);
Willing to start an international experience – work abroad;
Excellent communication and interpersonal skills and team spirit;
Strong knowledge of Office 365 in an Enterprise environment – particularly, Exchange Online.
The ideal candidate has also:
Foundations knowledge on Networking, Protocols, Authentication (Basic, Kerberos, NTLM) and PowerShell.
Experience working with Office 365 Directory Synchronization tool (DirSync), Microsoft Azure Active Directory Connect tool (AD Connect).
Experience working with DNS - Types or records, record creation, DNS management, DNS troubleshooting.
Experience reading network captures/analysis.
Experience working with Active Directory - FSMO Roles, Active Directory Domains and Trusts, Active Directory Sites and Services
SKILLS
ARE YOU THE PERFECT CANDIDATE?