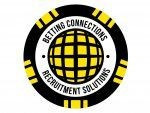 DESCRIPTION
On behalf of an industry leader, we are recruiting Swiss German Live Dealers. Whether you are looking to take the first step into iGaming or you have a couple of years of experience under your belt already but would like to work with one of the largest and most reputable names in the business this might be the job for you!
Your responsibilities might be:
Host and deal with a variety of casino games in a studio and live on camera for real players in a rotating shift (work) environment.
Interact with, and provide an engaging and rewarding experience for live players.
Provide excellent service to the clients.
Participate in table promotions and internal and external media campaigns.
Always maintain the highest professional standards.
Entertainment, make-up, modeling, and communication workshops.
REQUIREMENTS
For who we are looking for:
Fluent knowledge and understanding of Swiss German and English (Both Spoken and Written).
The desire to provide exceptional customer service.
A positive, proactive approach to work, with a flexible, can-do attitude.
Availability to work on shift rotation 24/7
ARE YOU THE PERFECT CANDIDATE?