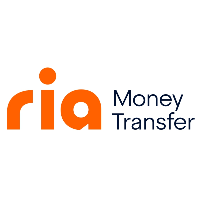 DESCRIPTION
Join our Network Management Team and make a difference in expanding our network for our customers to have more diverse options to send or receive money. We're looking for a self-motivated and innovative Project Implementation Specialist, to play a key role in coordinating and integrating new business into our network of payout and sending partners. You'll have the unique opportunity of working with our global partners in different countries.
REQUIREMENTS
Key responsibilities include:
Actively and successfully manage relationships with Ria's partners
Setup, coordinate and manage the integration of new partners or new services in Ria´s system until completion (API integrations)
System installation and Training to Ria´s partners on the use of Ria´s systems
Manage the activation process of new partners and ensuring that the onboarding requirements are met from the Operational, Legal, Compliance, Finance and IT perspective.
Familiar with Financial Accounting concepts
Familiar with Bank Deposit concepts
Capacity to handle and fully understand a wide range of business rules concepts
Capacity to coordinate calls, in English, with third party partners to perform processes mapping and investigation
Capacity to do investigations around Banking concepts
Maintaining SLA in delivering the projects.
ARE YOU THE PERFECT CANDIDATE?