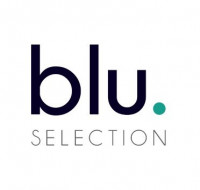 DESCRIPTION
Is the world of social media your second nature and are you interested in learning more about the laws, regulations, and guidelines making up the online environment grasping for our attention every day?
This opportunity of working as a Video Content Analyst allows you to become a social media expert by learning about EU policy-making, digital freedom of speech, internal controls, and social media regulation.
Your responsibilities and impact working as a Video Content Analyst will be:
Reviewing content (videos, image, text, and audio) in accordance with policies
Classifying the typology of the content (videos, image, text and audio) in accordance with the processes and policies
Responding to customer inquiries regarding Trust & Safety actions, such as abuse reports and enforcement appeals
Ensuring user and brand safety
Being able to provide services on a 24/7 shift rotation
Disclaimer: Please note that these tasks involve extensive exposure to sensitive content, including but not limited to vulgar content, violence, pornography and fake news.
REQUIREMENTS
Skills, qualifications, and interests you need to succeed in this role:
Having a valid Portuguese work permit or EU citizenship (required)
Keeping up to date with Social Media trends
Politically fit
Being motivated and committed in your work
Excitement about intercultural communication and the expatriate lifestyle
Living in or willing to relocate to Lisbon for an international career and life experience
A native level of Russian and a good level of English
ARE YOU THE PERFECT CANDIDATE?