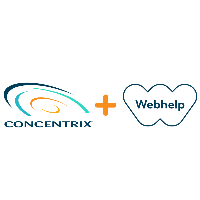 DESCRIPTION
As a Consumer Service Advisor, you will be taking inbound calls. from consumers, supporting them with any queries or complaints they may have, in relation to the product and services they consume. The role requires a professional and dynamic approach to consumer care with a desire to continuously improve the way in which you manage contact with consumers.
Working as part of a team within a fast-paced, dynamic contact centre environment, you be required to deliver exceptional Consumer Service in a proactive manner. Building rapport with consumers you will ensure that all consumer contact is handled in a professional manner to maximize all interactions to give product information on client's brands and help in increasing consumer satisfaction.
REQUIREMENTS
Polish and Ukrainian Both in a Native level and English.
Ready to Relocate to the CZR
Previous experience working in a consumer-driven environment is a big plus.
Excellent communication and rapport-building skills.
Attention to detail and the ability to identify a problem and provide a solution.
ARE YOU THE PERFECT CANDIDATE?