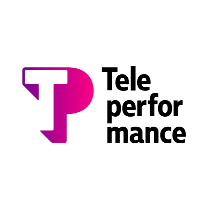 DESCRIPTION
Welcome to Majorel! We are a leading customer experience multinational with over 82,000 professionals in 45 countries all over the globe. Our diverse #OneTeam designs and delivers flexible solutions in 70 different languages that make a difference to the customers of many of the world's most respected brands. Creativity, Excellence and Respect, our fundamental values, drive everything we do. Whether you are an experienced professional or just starting out, we can offer you the right support to help you achieve your goals. Are you also #DrivenToGoFurther? Join us now!
Per un importante cliente nel settore Banking/Finance, siamo alla ricerca di brillanti risorse da inserire come addetti al Customer Service. Il candidato ideale ha un forte orientamento al raggiungimento degli obiettivi, ottime doti relazionali e dimostra una spiccata propensione all'analisi dei bisogni dei clienti reali/potenziali.

Responsibilities
Rispondere alle richieste dei clienti in modo professionale, preciso e puntuale
Gestione call, e-mail e chat relativi a Informazioni e Reclami
Creazione lead e supporto commerciale e tecnico

Requirements
Buone competenze di comunicazione verbale e scritta
Padronanza della lingua italiana
Gradita conoscenza della lingua inglese/francese
Buona abilità in ambito informatico (pacchetto Office, applicativi di posta elettronica e browser Internet
Orientamento al cliente e capacità di problem solving
Flessibilità e proattività
Disponibilità a lavorare su turni
Costituisce titolo preferenziale la pregressa esperienza in ambito finance/banking nel automobilistico

What we offer
La possibilità di far parte di un'azienda dinamica, solida, responsabile e in forte crescita
Un ambiente di lavoro moderno, accogliente e inclusivo
Un team pronto ad aiutarti a crescere
Corso di formazione iniziale presso l'azienda con docenti esperti e altamente qualificati
Orario dal lunedì al venerdì su turni
Luogo di lavoro: Roma Via Tiburtina
We are connected! The Majorel Recruitment team can contact you by phone, e-mail or even WhatsApp!

Equal opportunities
At Majorel we are committed to equal opportunities between men and women. In the same way, our offered positions can be developed by people with disabilities. We guarantee compliance with preventive regulations to ensure the care for the safety and health of workers in our facilities or in teleworking
ARE YOU THE PERFECT CANDIDATE?