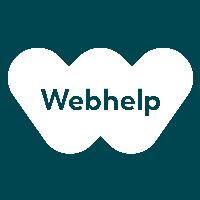 DESCRIPTION
Are you interested in working for a world-renowned fashion brand?
Do you want to work in sunny Barcelona?
Our company
Our clients belong to the top 500 business companies in the sectors IT, telecommunications, e-commerce, automotive, and financial services. We are a multicultural company collaborating with employees from over 100 different nationalities. We offer a great work environment, modern offices, a dynamic and young approach, with true career opportunities.
Your future project:
The brand you will work for is an internationally famous multinational which designs, manufactures and markets women's, men's and children's clothing and accessories.
We want to inspire through your passion for style and culture. Attention to the small details and a modern design are part of our Mediterranean and contemporary style.
Join our exciting and successful team to enter the fashion world.
Your role:
As a Customer Service Advisor, you'll work directly with clients by email and phone to offer solutions for all their inquiries.
The successful candidate will be able to accept ownership for effectively solving customer issues, complaints and inquiries; keeping customer satisfaction at the core of every decision and behavior.

Requirements
Our expectations:
- You are open minded and flexible, and you can fit your own style into the team
- You love helping people and client satisfaction is important to you
- You have an outgoing, enthusiastic and engaging personality
- You enjoy working in a dynamic and multicultural work environment
- Team spirit is important to you!
Your contributions:
- You are native level in Estonian
- You are fluent in English or Spanish
- You can handle high volume under pressure
- You are a fast learner
- You are highly computer literate
- You have great communication skills and are people oriented
Hours and Benefits:
- 39 hours/week: Monday to Friday from 09:00 to 18:00
- Salary for 39 hours: 16.732,21 Euros gross/year + up to 1.200 Euros gross/year
- Ongoing training
- Possibility to grow within the company
- Holidays: 23 working days of paid annual leave (generated on the basis of the calendar year and in pro-portion to time worked)*
- Hybrid mode: 2 days working in the office and 3 at home.
Why apply?
- A large variety of discounts with our partners
- We promote intercompany mobility to work at any of our sites around the world. We have more than 140 locations in over 35 countries
- Real growth opportunities to progress
- Receive a bonus starting from 300 euros for referring your friends
Career opportunities:
If you are interested in growth, our high performers can move to our social media team, become a trainer/mentor, quality analyst, or move into management.
If you identify with this, JOIN US!
*The period of holiday entitlement is fixed by mutual agreement between the company and the employee.
***The recruitment processes and people involved in them (both recruiters and Project Managers) will not discriminate any candidacy because of age, disability, ethnic, marital status, gender, nationality, ideology, politic, race, religion and sexual orientation***RRQ23-002129-1-ESTONIA
ARE YOU THE PERFECT CANDIDATE?