Job offers with languages in Europe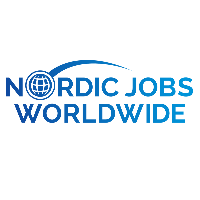 DESCRIPTION
Norwegian speaking Customer Experience Team Leader
We are happy to see that we have managed to catch your attention - because that's exactly what we want to do, catch great candidates' interest so that they apply for exciting jobs!
Join us as our next Norwegian speaking Customer Experience Team Leader
We are looking for a visionary leader with a strategic business mindset to join us as our Norwegian speaking Customer Experience Team Leader.
Are you a self-starter constantly looking for new ways and ideas how to improve Customer Experience? Are you analytical, have an eye for detail & great communication skills?
If you're also a team player, intuitive and resourceful, ready to come up with new ways of ensuring excellent customer service, we are looking for you!
Join us as our new Norwegian speaking Customer Experience Team Leader and take our Customer Experience to the next level by leading and supporting a team of our talented customer experience agents!
Is this you? If yes, read on!
What will you get up to day to day?
Hire staff with the aim of establishing a proactive team functioning with high standards
Forecast future workload and propose staffing plans to Head of Customer Experience & Customer Experience Operations Managers
Coach and develop your team on their responsibilities, to ensure continuous improvement of group & individual results. Provide consistent and regular development feedback
Review quality and efficiency of your staff and arrange regular personal development meetings
Ensure that team KPIs are met
Report and analyse team performance on daily, weekly and monthly basis
Ensure Compliance and Responsible Gaming procedures are adhered to by everyone
Plan and organise motivational activities
Ensure team members understand how to meet performance expectations and provide ongoing support
Communicate with relevant teams when Payments/Transaction issues arise
Use your excellent communication and interpersonal skills to motivate others
Work in a proactive manner
REQUIREMENTS
Requirements
You're a born leader with excellent communication and interpersonal skills and a strong ability to motivate others! You come with extensive knowledge about Customer Experience (via both email and live chat) as well as sports betting, casino and the iGaming industry overall. Being proactive and having a positive attitude is what will take this role to another level. And in addition to that, you bring with you a strong background working in the customer experience field with a strong customer service ethic and great attention to detail. You're not afraid to share your ideas and suggestions and you are flexible to work on a shift basis.
ARE YOU THE PERFECT CANDIDATE?