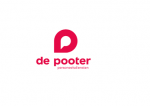 DESCRIPTION
Interested in worked as Customer Service Specialist at Dow in Terneuzen, the Netherlands?
As Customer Service Specialist, you are the first point of contact for customers. You help the customer during the entire order process: from initial order entry and follow-up, to the final delivery of the product. With your solution-oriented mentality, you help Dow deliver excellent services to our customers worldwide. You can help people in their own language, which is an important aspect of service for them.
In this role, you are the link between the customer and the business partners within Dow. You offer the right service and make sure to have a solution for every problem that arises. To do this, you work together with different departments within Dow. You handle the order entry process and make sure that your customer gets the ordered material. Most customers have a high degree of complexity, but that's what makes this job exciting and diverse. You need good knowledge of the products, companies, applications and services from your customers. You build strong relationships with customers by understanding their individual needs, and proactively handle issues and implement permanent solutions
Currently, we are looking for candidates who speak multiple European languages, next to English. The languages that we are often looking for include the following: Italian, Spanish, French, Polish, and Russian. We are most urgently looking for German speakers at the moment.
There is no relocation package available.
REQUIREMENTS
You must have all of the following:
A Bachelor's degree. It is not possible to apply with anything lower.
Fluent in English
Fluent in another language if Europe.
Available to relocate to Terneuzen in the Netherlands
EU passport or Dutch permit. We do not offer sponsorship.
ARE YOU THE PERFECT CANDIDATE?