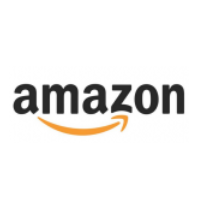 DESCRIPTION
Are you eager to contribute to a significant endeavor? Are you driven by the desire to make a tangible impact on the world of tomorrow? Do you have a knack for finding solutions to problems, recognizing patterns, and thriving in environments that are constantly changing? We are looking for individuals who can expand their thinking, delve into the depths of knowledge, and find the hidden gems of creativity. We invite you to play a crucial role in influencing the future as it develops in front of us. Learn more by reading on!
REQUIREMENTS
Basic qualifications
• Proven work experience as a Content Writer, Copywriter, or similar role.
• Proficiency in both English and German (C1/C2 level), with a special focus on writing and editing skills with a strong command of grammar, punctuation, and style.
• Certification in any of the following: Content Writing, Creative Writing, German Literature, German, Literary Arts, Linguistics or similar.
• Excellent computer skills, including proficiency in MS Office (Word, Excel, PowerPoint).
Preferred qualifications
• Prior experience of 2-4 years in content writing
• Bachelor's or Master's degree in a relevant field to help train generative artificial intelligence models to become better writers.
• German language certificates: DSD II, DaF
• Exceptional research skills to gather relevant information and understand complex topics.
• Ability to adapt writing style to suit various style guidelines and target customers.
• Ability to make logical decisions while performing tasks even when provided information is ambiguous.
• Understanding of basic academic integrity, e.g: plagiarism.
•Strong typing speed of 50 words per minute (wpm) or above, ensuring efficient content creation and productivity.
ARE YOU THE PERFECT CANDIDATE?