Job offers with languages in Europe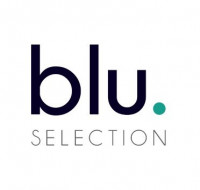 DESCRIPTION
Finance Analyst? Are you seeking an international structure and a multinational company that will offer you growth and development opportunities? Apply to the FP&A Specialist role to find out more.
Your responsibilities and impact working as an Financial Analyst Lead will be:
Preperation of IAS/IFRS and GAAP
Providing monthly reporting to the management team in a timely and accurate manner, consolidating the information from the different stakeholders
Preparing of statutory financial statement with external advisor support and of all other fiscal declarations to be completed in accordance with local law, regulations and deadlines
Coordinating monthly rolling forecasts and yearly budget processes
Managing the monthly closing accounting procedure
Completing strategic analysis of i.e. marginality, profitability etc.
Collaborating with internal auditors & external auditors; external advisors (legal, fiscal etc.) and other stakeholders (e.g.fiscal authorities)
Liaising with related countries' Managing Directors and Finance Directors; acting as a sparring partner and providing strategic insight and initiative
REQUIREMENTS
Skills, qualifications, and interests you need to succeed in this role:
You have a Bachelor's/ Master's Degree in the area of Accounting, Finance or other related fields
You have former experience in Finance roles
You are proficient in English and fluent in Italian
You have business technology related skills: Proficient level of Microsoft Office programmes
You are goal-oriented; independent worker who's also a motivated team-plater
You are willing to develop and take initiative of own growth
You are excited by increasing responsibility in time and take ownership of processes
You are reliable in terms of meeting deadlines, good level of time-management and delivering in high-quality
You are able to offer high level of confidentiality
ARE YOU THE PERFECT CANDIDATE?