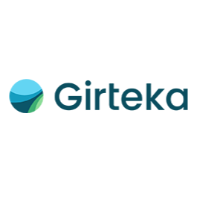 DESCRIPTION
We are a team of people who love to win, and we are growing! Our investments in new fleet and technology, great leadership, and continuous professional development empower us to become a better version of ourselves each day. Join the leading Digital Trucking Company and together with us become the obvious first choice for our clients, colleagues, our community, shareholders, and partners.
Here at ClassTrucks we excel in the provision of used trucks and semitrailers to all regions in the world. Ever since our founding in the year 2015, we have experienced rapid growth in our customer base which has seen us expand our operations to other regions in just three years. At the moment ClassTrucks is looking for a Sales Development Representative for our Spanish team, so if you are internationally-oriented, sales-driven and motivated to build strong relationships with customers in our sales region, we would like to meet you!
REQUIREMENTS
Your responsibilities
A commercial hunter, ready to expand our network, filling our database by proceeding leads, cold calling and taking perfect care of yard visitors
Actively researching our external database to find new clients in the assigned sales territory and expand our network by networking in the industry
Develop the relationship with customers by regular calls and meetings, acquiring a thorough understanding of their needs and requirements
Continuously proposing solutions that meet customers objectives
Playing an integral part in generating new sales that will turn into long-lasting relationships
Achieve targeted sales volumes and price levels, selling to end users
Trouble-shooter at the sales yard, assisting colleagues with managing the stock of trucks and semitrailers, and providing first class sales advice to visiting prospects
Our expectations
Affinity with commercial business and transport companies
Competences like result-oriented, self-reliance, sales-driven, self-starting
Strong negotiation & communication skills
2 - 5 years of experience in a commercial environment of commercial vehicles
Broad knowledge of the International (New and Used) Truck Market or automotive area would be an advantage
Fluent Portuguese and English languages, please provide Your CV in English
Truck driving license (C or C + E) would be an advantage
ARE YOU THE PERFECT CANDIDATE?