Job offers with languages in Europe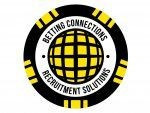 DESCRIPTION
Our client is an internationally owned Chinese company that specializes in servicing visa residency applicants under the Malta Residency Visa Programme for Chinese clients. In addition, they support client through various services to cover their needs for a smoother transition to Malta. They are currently looking for Client-Oriented and Communicative Chinese speaking individuals to support with a portfolio of Chinese clients.
Responsibilities :
Precise translation of documents between Chinese and English
Interact with clients and offer exceptional support to applicants and their families.
Offer immediate verbal translation services for clients during their visits to Malta.
Provide expert advice to clients regarding the best property options.
A sincere commitment to fulfilling the needs of others in a high-paced environment.
Demonstrated ability to engage with clients, their families, and personnel from local public and private institutions.
Develop an extensive knowledge base of key local institutions, including government departments and schools.
Maintain excellent organization and ensure all administrative tasks are up to date.
Collaborate with a team of dedicated colleagues who mutually support each other.
Requirements:
Excellent levels of Chinese and English in all language-related aspects, including writing, reading, speaking, listening, and understanding.
Computer literate especially in Microsoft Office.
Strong follow-through and organizational skills.
Ability to interact with clients in a polite and professional manner, with a true desire to satisfy their needs in a fast-paced environment.
Ability to manage expectations and work in fast paced environments.
Considered as an asset:
Ideally in possession of a post-graduate degree in Business Administration, Marketing, Communications or Languages
Previous Chinese-English-Chinese translation experience.
Willing to be resident in Europe on a long-term basis.
Understanding and keen interest in Chinese Culture.
Sales and Marketing skills
Benefits:
Visa Application (all costs covered by the company)
Performance Bonus
Support with accommodation on arrival.
Mobile Allowance
Overtime paid
Young and dynamic workforce
Career progression opportunities in a growing company.
SKILLS
ARE YOU THE PERFECT CANDIDATE?