Job offers with languages in Europe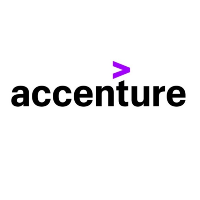 DESCRIPTION
Here, you'll match your ingenuity with the latest technology to make incredible things.
In Accenture Operations we rethink the way people work and businesses perform by harnessing the power of rich data for decision-making, innovative technology, and advanced machine intelligence.
In an era where people are critical to success, join a team that prioritizes human ingenuity and fosters a workforce where technology elevates people (not the other way around), freeing them up for more creative thinking and exciting work.
By being part of this team, you will work from Monday to Friday, 09:00-18:00, in a hybrid way at WestGate Preciziei, Bucharest.
Every day is a process of growth, being responsible of:
Preparing and posting journal entries for the designated legal entities;
Ensuring data integrity and preparing financial information as required;
Proactively performing preventive quality controls and taking corrective actions when errors occur;
Maintaining accountability for the standard chart of accounts and for the preparation of account analysis/reconciliations on a timely basis;
Resolve supplier and customer related situations as per accounts payable/ receivable procedures;
Identifying and presenting of solutions for process improvement.
REQUIREMENTS
Skills that make your work successful:
You have an Advanced level of English and German;
You have at least 2 years experience in the financial area, such as Accounts Receivable or Payable;
You communicate easily;
You are a team-player;
You can solve urgent matters;
You are reliable and proactive.
ARE YOU THE PERFECT CANDIDATE?