Job offers with languages in Europe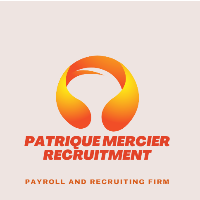 DESCRIPTION
Please note that if you get hired, you will spend 4 months in Greece before you can work remote. We pay for your relocation for the 4 months ( flight, transfer and hotel ).
Company Overview: Patrique Mercier Recruitment is a dynamic and forward-thinking recruitment agency specializing in connecting exceptional talent with top-tier opportunities across various industries. We are committed to delivering unparalleled recruitment solutions that foster professional growth for candidates and drive business success for our clients. As a remote-first company, we are excited to offer a unique opportunity for a Job Recruiter to join our team from anywhere in the world.
Position: Remote Job Recruiter Location: Remote (Global) Employment Type: Full-time
Job Overview: As a Remote Job Recruiter at Patrique Mercier Recruitment, you will play a pivotal role in identifying, engaging, and recruiting top-tier candidates for our clients' job openings. This position offers the flexibility to work from the comfort of your own home while contributing to a collaborative and results-oriented team. We are seeking an individual who is passionate about building relationships, understands the nuances of various industries, and is dedicated to finding the perfect fit for both candidates and clients.
Responsibilities:
Collaborate with hiring managers and clients to understand their recruitment needs, job descriptions, and candidate specifications.
Utilize a variety of sourcing techniques, including online job boards, social media, networking, and referrals, to identify potential candidates.
Conduct in-depth candidate interviews to assess skills, qualifications, and cultural fit.
Build and maintain a strong candidate pipeline for various roles across different industries and regions.
Provide a positive and engaging candidate experience throughout the recruitment process, from initial contact to onboarding.
Assist in drafting and editing compelling job descriptions that attract top talent.
Develop and maintain relationships with candidates, ensuring effective communication and timely updates.
Stay up-to-date with industry trends and market insights to provide valuable input during the recruitment process.
Collaborate with the team to continuously improve recruitment strategies and processes.
Monitor and report on recruitment metrics to assess the effectiveness of sourcing strategies.
REQUIREMENTS
Excellent communication skills in Dutch and English, both written and verbal.
Strong interpersonal skills and the ability to build rapport with candidates and clients.
Eager to learn
Self-motivated and able to work independently, managing your time and priorities effectively.
High level of integrity and professionalism when dealing with sensitive and confidential information.
Understanding of various industries and roles, and the ability to quickly grasp the requirements of different positions.
Be willing to work the first 4 months in Greece.
Have a valid EU passport
ARE YOU THE PERFECT CANDIDATE?