Job offers with languages in Europe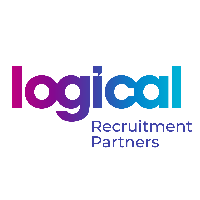 DESCRIPTION
Location: Athens, Greece
Salary: €1300 per month + 20% monthly bonus
Working Hours: 8:00 AM - 12:00 AM (5 days a week, 8 hours per day)
Relocation Package:
Jet-setter's dream: Free flight to Athens
Luxurious start: 4 weeks of hotel accommodation
Are you ready for an adventure? Are you fluent in German and love the thrill of keeping customers happy? Picture yourself in the heart of Athens, working for a dynamic telecommunications giant as a Customer Service Representative. We're on the lookout for enthusiastic individuals to join our team, focusing on customer retention and making every interaction a memorable one.
Why Join Us?
Competitive Rewards: Enjoy a monthly salary of €1300 with the chance to boost your earnings by an extra 20% through our exciting monthly bonus program.
Jet-Set Lifestyle: Your journey begins with a free flight to Athens, where you'll kick-start your new adventure.
Luxurious Stay: Start with a bang! Enjoy 4 weeks in a top-notch hotel as you settle into your exciting new role.
Thriving Environment: Join a dynamic and multicultural team where your ideas matter, and your success is celebrated.
Responsibilities:
Connect: Engage with German-speaking customers, build connections, and discover their needs.
Exceed Expectations: Go above and beyond to provide outstanding customer service, resolving issues with a smile.
Retention Magic: Be the wizard of customer retention, implementing strategies that keep our customers coming back for more.
Team Spirit: Collaborate with a fantastic team, share ideas, and collectively achieve performance targets.
Requirements:
Language Maestro: Fluent in German (spoken and written).
Passion for People: Strong communication skills with a flair for making customers feel valued.
Customer Service Charm: Previous customer service experience is a plus, but a positive attitude is a must.
How to Apply: Ready for an exciting career move? Be part of something big!
Embark on a new adventure with us in Athens, and let's create customer service magic together!
ARE YOU THE PERFECT CANDIDATE?