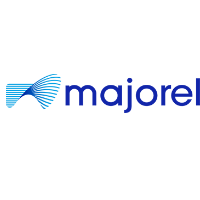 Customer Support Advisor German Native Speaker
DESCRIPTION
Majorel is a leading customer experience multinational with over 82,000 professionals in 44 countries all over the globe, our #OneTeam designs. It delivers flexible solutions in 60 languages that make a difference to the customers of many of the world's most respected brands. Creativity, excellence, and respect are the values that guide our work.
To know more about us, please visit majorel.com and you can also follow us on our social media on Facebook, Instagram, and Linkedin.
Helfen Sie gerne anderen und haben Sie Spaß daran, dies im Rahmen einer Reise zu tun?

If you are an empathic person, a good listener, who has a problem-solving mindset, and who enjoys being a team player, we have the right job for you!

As a customer support advisor for a prestigious travel company, you will be in charge of understanding and identifying customer needs. You will be listening, responding, and mediating between our international travellers and suppliers from all over the world, always ensuring a high level of customer service.

We are clarifying inquiries about service, payment, and technical requirements, providing accurate information, and following a set process, via email, chat, and phone.
Job Requirements:
*German native and advanced English
* Excellent communication and interpersonal skills both written and spoken
* Good technical PC skills
* A problem-solving and solution-driven mentality
* A positive, motivated mindset that will help you deal with some tricky customer problems.
* Goal-oriented work approach
* An open mind to changing priorities and business processes.
* Affinity with travel platforms
* Experience within customer service or contact center environments will be valued.
* Availability to work from the office and from home (within 100km of the office)
* Obligatory studies finished: According to the legislation in Spain, a Document to prove it will be MANDATORY to be able to hire you. Meaning Obligatory studies as ESO or High School. Any higher studies title will be an added value
What we offer:
* 39h/week contract (Monday to Sunday) From 09:00-17:48 Monday to Friday and Saturday and Sunday 10:00-18:48
* Highly competitive annual salary
* Appealing bonuses for weekends, bank holidays, and night shift
* 27 working days of holidays/year
* Private health & dental insurance after 6 months of service.
* Flexible remuneration - restaurant, transport, and childcare (after the trial period)
* Feel good program that includes Spanish lessons, free group activities, and many more!
* Attractive employee referral bonus campaign
* A multicultural and international working environment
* Modern office spaces, well connected by public transport and close to Glories shopping mall
* Be part of an exciting industry-leading department with great opportunities to learn and grow your career
* Initial training and continued personal coaching
* Regular involvement with company events, team meetings, and projects.
* A responsible employer with an excellent reputation in the outsourcing industry
At Majorel, we are committed to equal opportunities between men and women. In the same way, our offered positions can be developed by people with disabilities. We guarantee compliance with preventive regulations to ensure the care for the safety and health of workers in our facilities or in teleworking. Majorel is a company committed to equal opportunities. People with reduced working hours with legal guardianship will be taken into account on equal terms with the rest of their colleagues who are not in that situation.
SKILLS
ARE YOU THE PERFECT CANDIDATE?
Top countries with English jobs:
Top cities with English jobs: