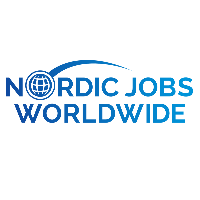 Danish-speaking Loan Officer remotely in Denmark!
DESCRIPTION
Are you ready to step into the world of B2B fintech? Our client is a leader in B2B finance and is looking for a dynamic and enthusiastic Loan Advisor to join our exceptional team in Denmark. If you're passionate about empowering businesses, utilizing cutting-edge technology and thrive in a fast-paced environment, then this opportunity is tailor-made for you.
They are not just another financial fintech company - they're frontrunners in the fintech landscape. Their mission is simple but powerful: to provide seamless access to capital that drives business growth. With recent technological developments, they've streamlined the loan process, making it faster, smarter and more efficient for their customers. As a Loan Advisor, you'll play a crucial role in this mission, making a real impact for countless businesses and their growth journey.
They are a fully regulated growth platform creating success stories in the fintech industry. The client employs over 700 people and more than 40 nationalities in 20 countries. Their ambition is to become the most valued financial ecosystem.
We are looking for a Loan Advisor in Denmark to join the client's growing team. You will help solve financing challenges for small and medium-sized businesses by focusing on daily communication with customers, offering solutions and closing sales. If you live and breathe fintech and enjoy working in a global agile team, we're looking for you.
REQUIREMENTS
Main responsibilities:
- Growth of the Danish loan portfolio by handling loan applications.
- Continuous follow-up on leads and maintaining a daily active pipeline.
- Selling to existing customers with new top-up loans and additional products.
- Retaining customers by contacting them, solving their immediate challenges and offering individualized offers.
- Advising on the customer journey throughout the entire process from application to disbursement of funds.
- Negotiating with customers on payment terms, including but not limited to conversion proposals and collection procedures, etc.
- Ensuring all calls and services are maintained in accordance with best in class standards.
- Ensure collection of all necessary customer documentation.
- Focusing on customer needs and additional value, suggest improvements to the company's products and services.
Qualifications:
- 1-2 years of experience within a bank or fintech, preferably in SME lending.
- Knowledge of SME loan products is an advantage.
- Excellent sales skills and ability to work with CRM systems.
- Results-oriented and self-driven with a genuine passion to develop yourself.
- Fluent in Danish and English, both verbally and in writing.
- Positive mindset, proactive and enjoys working with people.
- Excellent communication skills with a good mix of commercial insight and financial know-how.
- Experience of taking the lead in discussions, negotiations and closing sales.
ARE YOU THE PERFECT CANDIDATE?
Top countries with Danish jobs:
Top cities with Danish jobs: