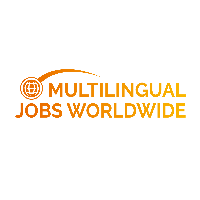 Dutch- speaking Marketing Optimisation Specialist in Lisbon
DESCRIPTION
The company
Our client is one of the world's leading professional service companies, transforming customers' business, operating and technology models for the digital age. Their unique industry-based advisory approach helps customers envision, build, and run more innovative and efficient businesses. Headquartered in the United States, they are ranked 194th on the Fortune 500, and are consistently listed among the most admired companies in the world.
The role:
The main purpose of the role is to act as a Subject Matter Expert for campaign optimization for the client's projects.
You will be part of a rapidly growing multilingual client facing team.
The Team will be working onsite with and alongside internal teams for a leading online multinational company to respond to client leads and assist in the success of this project.
You will receive extensive training to develop your skills to succeed in an environment that is professional, modern, fast paced and driven by excellence.
Your Responsibilities
Implement Marketing optimization solutions: build campaigns for high value advertising customers;
Create Keyword packs, bids and budget suggestions;
Gather and analyse data at account level and campaign level;
Create reports to support or aid the optimization strategies;
Use optimization techniques and work on optimization aligned to customers' goals across Search, Google Search Network (GSN), Mobile and YouTube;
Identify general opportunities in an account to help sales teams seize opportunities and drive conversations with agencies and clients;
Maintain a thorough understanding of departmental process and policies;
Provide excellent customer service to Account Leads;
Demonstrate innovation and intuition in identifying areas requiring operational adaptation or improvement.
Offer:
- A range of training programs at the start and throughout your career to increase your depth of knowledge on world-class platforms and tools
- You will have an opportunity to collaborate with a wide variety of stakeholders, both locally and globally.
- You will be offered a permanent contract
- You will be offered a relocation package
Multilingual Jobs Worldwide
We are a leading multilingual recruitment specialist agency, with businesses from all over the world, connecting talent from Germany, France, Netherlands, Belgium, Italy, Spain, and more.
Multilingual Jobs Worldwide is a leading language recruitment agency in Europe, matching the most exciting jobs with multilingual talent. We have offices in Oslo, Tallinn, Malaga, Malta, and Lisbon. We have helped over 3000 people find their dream job with our 300+ partners in over 30 countries.
SKILLS
ARE YOU THE PERFECT CANDIDATE?
Top countries with Dutch jobs:
Top cities with Dutch jobs: