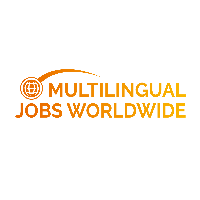 Dutch-speaking Presales Representative - Biotechnology Spain
DESCRIPTION
Looking for a new sales challenge in Spain? We've got you covered!
Our client is a global leader in customer experience management and contact center business process outsourcing. The company employs around 420,000 people working in over 265 dialects and languages in 88 departments.
The company does business with people, for people.
With more than 4,700 employees in 10 locations (certified with Great Place to Work and Top Employer), our client is now looking for a Presales Representative with a high level of Dutch language to join the team. You will be working on behalf of our client, a global leader in the life sciences sector known for its high quality research products. The company's wide range of products offers solutions for different types of laboratories.
In this exciting role, you will be in close contact with laboratories to increase business in their chosen market area.
What will you be doing?
You will make daily outbound telephone calls and respond to emails on customer enquiries and identify and develop new business opportunities in the selected market area.
You will ensure customer satisfaction by providing excellent customer service at every contact throughout the sales cycle.
Proactively identify cross-selling and up-selling opportunities and develop new business opportunities.
Retaining and expanding the existing customer base
Interpreting customer needs and proactively acting to understand those needs
Interested? Don't hesitate to reach out. Our Benelux Team will be more than happy to help!
About Multilingual Jobs Worldwide
Multilingual Jobs Worldwide is a leading multilingual recruitment specialist agency matching European-speaking talent with the most exciting jobs all over the world.
Over the past 2 years, we have recruited and helped over 1200 multilingual speakers to land their dream job with our partners in over 28 different countries.
REQUIREMENTS
Who are you?
You have a university degree in biology, biochemistry, chemistry, biotechnology, biomedicine or similar field is an advantage.
You have a strong technical aptitude and ability to quickly learn and understand complex scientific concepts.
You have the ability to work with cross-functional teams, including sales, marketing and product development.
You have previous sales experience in managing own sales funnels and in close contact with customers.
You speak with native fluency Dutch, with excellent English skills (written and spoken).
You have previous experience in sales of analytical tools (CMR) and Microsoft Office is desirable.
You have the ability to multitask and detail oriented.
You have knowledge of business intelligence tools.
You show motivation and personality that strives for customer satisfaction in a multi-stakeholder environment.
You have experience working in a lab environment or service sales.
You have experience working in a call centre environment with outbound calls.
You have experience working in a lab environment or service sales.
ARE YOU THE PERFECT CANDIDATE?
Top countries with Dutch jobs:
Top cities with Dutch jobs: