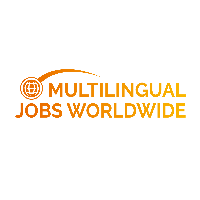 Dutch speaking Team Manager for luxury client in Amsterdam
DESCRIPTION
We are looking for a skilled Team Manager for our luxury client in central Amsterdam. Are you looking for the next step in your management career and want to develop within a fast-phased work environment? Read further!
Team Manager
As a Team Manager, you will be an ambassador of the brand. You will take ownership to lead and coach your team, build client relationships, proactively foster the achievement of sales goals and ensure that the highest level of client experience is delivered. You will be responsible to recruit and build highly motivated teams, develop them to the next level and sect-ire succession plans. You will represent the brand values and demonstrate the clients attitudes toward clients and team members.
Responsibilities
Ensure achievement of team targets on monthly and annual basis
Team Management and Development
Ensure your team delivers the Louis Vuitton Promise to every Client, through demonstrating and modeling the 4 Louis Vuitton Attitudes. Support them with consistent coaching, identify their development and training needs, and partner with the Field Coach Trainer to tailor individual action plans
Identify, recruit and develop talents, secure succession plans in collaboration with the Store Manager
Set individual and team goals; proactively assess and manage performance against expectations
Role Model / Coach on the 4 Louis Vuitton Attitudes: Curiosity, Empathy, Agility, Commercial Mindset
Manage and motivate the team to drive business: create a positive and harmonious work environment, foster cooperation within the team and between managers
Client and Business Development
Support the team in building long-term Client relationship, leveraging the different clienteling tools
Establish a Client-centric mindset in-store to ensure the highest level of Client experience and proactively handle Client-related situations
Communicate and inspire the team on corporate strategy and relevant business information (animate morning briefings, training) Proactively provide the Country office with product recommendations and qualitative feedback based on local knowledge about the market and Client needs, leveraging expertise and knowledge within the team
Put in place action plans to boost business and maximize product performance, leveraging visual merchandising, clienteling, training and team animation
Selling and Floor Management
Act as a role model demonstrating sales leadership to the team, support them with their own sales, foster cross-selling and Client repurchase
Build and develop own Client portfolio
Ensure business opportunities are maximized through efficient sales floor management, being a visible presence and support, and ensuring the Louis Vuitton Promise standards are achieved
Optional: Champion a Product Category
Be the store point of reference to the Country Merchandising team, providing them with feedback (product performance, quality, Client related information, local market, competitors, trends, missing opportunities...) leveraging the Expert Advisors' knowledge
Support the product category business, convey enthusiasm and passion via team animations, morning briefings, share information and mentoring, improve operations, define and implement action plans to drive sales
Operations
Ensure policies, Brand standards and grooming guidelines are communicated and implemented
Support Operations team in inventory management
Support Store Manager in staff planning (workforce management)
REQUIREMENTS
Expected attitudes & skills
Passion for the brand and it's development
Management Skills
Leadership
Responsibility & Ownership
Interpersonal Skills
Professional Attitude
SKILLS
ARE YOU THE PERFECT CANDIDATE?
Top countries with Dutch jobs:
Top cities with Dutch jobs: