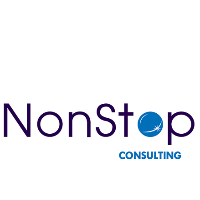 French-Speaking Trainee Recruiter (Prague)
DESCRIPTION
Are you looking for a recruitment career that offers clear development pathways and competitive, uncapped commission structures? Recruitment training at NonStop means you can start with no prior experience and within a short period become a highly successful commercial recruitment consultant with international experience and excellent career prospects.
NonStop Consulting is a UK-founded, international recruitment consultancy, with major offices in London, Bordeaux, Bucharest and Prague. With a rapid business growth of 40% annually, we are expanding a number of our French markets and looking for candidates with excellent potential, to join us at entry level.
NonStop Consulting is a specialist recruitment company, providing niche talent to clients in various industries, including a significant scope in the life sciences sector. Recruitment is a commercial industry in which recruitment professionals are responsible for supporting clients in matching suitable candidate profiles for open vacancies. It is a dynamic, phone-based sales role, with clear financial targets and adhering opportunities.
This is a commission-incentivised job, and every recruitment consultant will be able to increase on their basic salary each time that they successfully place a candidate in a job, resulting in average earnings after 2 years in the company of around 100,000EUR annually, and top performers earning double this!
Your tasks will include:
Searching CV databases and portfolio sites;
Using Boolean and other search options to find qualified candidates;
Writing and posting advertisements on job sites and on social media,
Active contacting of industry professionals via phone, email and online platforms to build a strong understanding of a market, expand network, understand individual candidate needs, sell appropriate job vacancies and ask for referrals,
Maintaining and building candidate databases,
Negotiating terms of hire with potential candidates, supporting them through interview processes in order to successfully place them in client vacant roles,
Contacting hiring managers and client contacts to understand their recruitment needs, sell business services and define the requirements for vacant positions.
What we offer:
Award-winning, ongoing training and support - Developing staff as part of our ethos- we allow people with no experience to develop incredible, commercial careers. Our most senior employees started out as trainees in the business.
Sales commission - One of the best commission structures in the industry, -You will have the chance to earn life-changing amounts of money.
Sales bonus - For those who perform consistently well, we may even add an extra bonus to their monthly salary.
Home-working - Once you start hitting your performance goals, you can request home-working options from your manager!
Biller trip - Each year we take the top performers in the business on a fully-paid vacation abroad together!
Lifestyle rewards - We give out tokens to spend in our rewards shop each quarter for good
Smart Casual - We have a smart casual dress code in all our
Work from anywhere - Work from anywhere in the world for 2 weeks a year!
Company events - From team buildings, to summer and Christmas parties, NonStop has a budget for allowing employees to enjoy themselves.
Requirements:
Since this is an entry-level role, no prior experience, specialised degree or education is required. NonStop's employees come from very different backgrounds and all have equal opportunities. However, this is a phone-based role, and therefore excellent communication in French is essential. It is also a target-driven role, where each employee is responsible for their own success and so a highly ambitious, goal-oriented nature is desirable, alongside a willingness to learn.
Unfortunately, we are not able to provide visa support for this role; therefore we can only accept candidates with a permanent right to work in the EU.
If you are interested in being considered for this role, please submit an updated version of your CV, where you could have the opportunity to kick-start an international recruitment career!
ARE YOU THE PERFECT CANDIDATE?
Top countries with French jobs:
Top cities with French jobs: