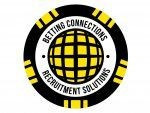 German Speaking Customer Support Agent, Berlin JID:7183
DESCRIPTION
German Speaking Customer Support Agent, Berlin
WE ARE GROWING FURTHER and we are looking for YOU! Would you like to support Swantje in movin g out of the palace with all her dresses and furniture, without anything getting broken? Or make sure that Tess and Daan catch their flight to Canada on time? And don't forget to help all guests to get to the big farewell tea party at the Huis ten Bosch Castle! Join our team and help us to provide premium service to our customers as a German speaking Customer Service Agent (m/f/d) – so that they will keep coming back to us. Have you already had the opportunity to gain experience in sales, customer service or in a call center? Perfect, then get started now. You don't have experience but love talking to people on the phone and writing emails? No problem, start as a novice in the field! You get started with a 3-week, paid induction period during which you will learn everything you need to succeed in customer service with us.
What you will do:
You are the first point of contact for our customers and provide advice on their requests regarding their bookings, rental agreements, complaints and invoices. In doing so, your main task is to assist our business and private customers on the phone and via email in using the online booking systems, to make reservations, offer our customers a full-service package and find a solution for any problems. You will give our customers the best service to increase customer satisfaction and loyalty. You keep calm and focused in a dynamic, fast-paced environment working towards targets. You enjoy working in an international team, and you value exchanging ideas with your colleagues.
REQUIREMENTS
About you:
You are fluent in German and English (written & spoken) and have an understandable and clear way to speak and express yourself
Ideally, you would already have some initial experience in customer service, working in a call center, sales, restaurants, or generally dealing with customers
You are like us: likeable, reliable, dynamic, motivated and passionate about delivering excellent customer
You are an organizational and communicative talent: you find the right words in every situation and deliver them in a positive manner
You work independently, are solution and service-orientated and be able to cope with a heavy workload
ARE YOU THE PERFECT CANDIDATE?
Top countries with German jobs:
Top cities with German jobs: