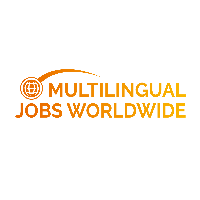 Hebrew-speaking Content Moderators to Berlin, Germany
DESCRIPTION
Are you a Hebrew-speaker who loves social media and is already based in Berlin, Germany? Then we might have the perfect job opportunity for you!
As a Content Moderator, you will work across various social media platforms, screening and monitoring the sites for inappropriate content and ensuring a safe experience for its users and communities. Screening pictures, videos, articles, and audio clips might sound like a fun and easy task, perhaps similar to how you spend your free time, but applicants need to consider that they might also come across strong and abhorrent images, and is not recommended for the easily offended.
Role objective:
Content Moderators play a key role in shaping social media by ensuring that all posts are aligned with the respective community standards. Alongside 16 other markets, our established team of Hebrew speakers in the vibrant city of Berlin is here to make sure that our partner's Social Media platform remains an enjoyable place for all its users. Join our international team and help us make social media a safer place for everyone!
As a Content Moderator you will:
Evaluate user-generated reports that flag offensive or disturbing postings based on our client's policies and guidelines
Review, block and delete content that goes against our client's community standards
Commit to delivering a high standard of accuracy and quality at all times
Have a direct influence on reducing hate, racism, bullying, cybercrimes, and the spread of misinformation in online spaces
REQUIREMENTS
Ideally, you have:
Excellent Hebrew & English language skills – no German needed!
High awareness of the cultural and political situation, noteworthy social issues, and popular trends in the market/region you will be supporting
An open mind to changing priorities and business processes
A desire to work in a team-based, fast-paced, international environment where you'll need to embrace different cultures, nationalities, and languages
Ability to work in rotating shifts (24/7)
Must have: EU citizenship or a valid work permit for Germany
…but we also know that we do not live in a perfect world, so please consider applying even if you do not fully meet the requirements!
Interested in developing your career in Berlin? Apply by submitting your English CV today, and let's have a chat about the opportunity!
ARE YOU THE PERFECT CANDIDATE?
Top countries with Hebrew jobs:
Top cities with Hebrew jobs: