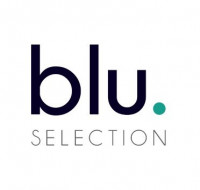 IT Analyst - 6 Month Contract
DESCRIPTION
Do you have valuable experience/knowledge in IT support that you want to capitalize on? Are you seeking an international structure that will offer you growth and development opportunities? Perfect, then this project and the company are the right match for you!
Your responsibilities as an IT Analyst will be:
Providing first line support across the EMEA region
Managing incidents and service requests within the agreed targets
Managing and effectively dealing with service requests and tickets via telephone and ticket
Managing access management requests (Account creation, transfer, user changes, leavers…) within the agreed targets depending on the team they are supporting to in the specific moment
Providing excellent Customer Service by maintaining regular communication with users and provide updates proactively
Respecting deadline for projects and assigned tasks
Proactively dealing with second levels, providers, stakeholders when needed
Providing regular visibility to the Management in case of chases, escalations, major incidents
Ensuring phone availability
Contributing to the maintenance of the Knowledge Base by suggesting improvements & changes based on business feedback
Taking initiative by proposing improvements, workarounds, solutions
Making sure you keep accountability on communication and stay updated
Enabling teamwork by collaborating with your colleagues
REQUIREMENTS
Skills, qualifications and interests you need to succeed in this role:
You have professional proficiency in English and in one of the following languages - French/Spanish/Italian
You are based in Barcelona and have an NIE
You have experience with Service logging tools
You preferably have an understanding of Incident, Change and Problem Management as an advantage.
Having an ITIL Foundation Certification is advantageous but not necessary
You have strong knowledge of Windows 7 and 10, Citrix environment, including networking components, services and user profiles
You have experience with at least one of the following: Active Directory, Windows Terminal Services, Citrix Metaframe, Thin Client Terminals, Database Systems, Exchange and Office 365
You are flexible, detail oriented, organized and energetic
You have great time-management and communication skills
ARE YOU THE PERFECT CANDIDATE?
Top countries with English jobs:
Top cities with English jobs: