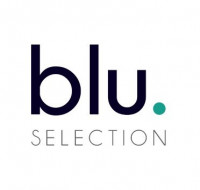 DESCRIPTION
Do you have valuable experience/knowledge in the IT field that you want to capitalize on? Are you seeking an international structure that will offer you growth and development opportunities? Perfect, then this project and the company are the right match for you!
Your responsibilities as an IT Specialist will be:
Purchasing and handling of new devices with high customer/vendor skills
Keep track of hardware stock and organizing the stock room
Solve any type of hardware problems and be the point of contact for all corporate IT equipment
Dealing with external technical services regarding the reparation of hardware
Support organizing important live events
Preparing mobile devices and related systems (Iphone/Ipad & IOS, Andoid & Windows system)
Manage the day to day incidents logged via the internal ticketing tool ensuring SLA's are followed
Point of contact at the location (customers walking up, emails and online meetings)
Participate in hardware and software rollout projects
Work closely with other IT departments to handle fixes
Participate to any second-level support requests
Ability to work effectively with autonomy and low supervision
Maintain an accurate tracking and/or IT assets inventory
Network & VoIP knowledge (patching racks, testing network issues, CISCO routers and basic
level commands)
Work to ensure that all equipment are current and fit for purpose, doing refresh and replacement activity
when necessary
Be proactively up-to-date in corporate IT projects and become an expert in all technologies,
environments, O.S. and SW used in the company
Keep flexibility according to business need
REQUIREMENTS
Skills, qualifications and interests you need to succeed in this role:
You have professional proficiency in English (speaking Spanish, Italian, French or German as second language will be valued)
3 years of IT experience
Working on-site 5 days per week (Monday until Friday)
You are familiar with antivirus solutions and security standards
Microsoft MCSE, MCP or MCA experience preferred, or working towards similar standards
Experience with software such as Microsoft Windows 7, 10 and Apple Mac
Microsoft applications including AD and GPO's, SCCM, RDS, Office 2007, 2010, 2013
Terminal Services environments and desktop virtualization, Citrix XenApp
Networking, including LAN architecture, DHCP, VLANs, LAN, WAN, Wi-Fi, DNS
Desktop and VOIP connectivity
Video/Audio conferencing
ITIL oriented
Approachable personality and excellent communication skills
Strong analytical and problem-solving skills
Be happy to work independently on allocated tasks
ARE YOU THE PERFECT CANDIDATE?
Top countries with English jobs:
Top cities with English jobs: