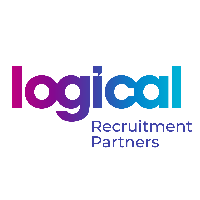 Italian Content Moderation - Lisbon
DESCRIPTION
You must already be in Lisbon to apply for this position.
We are seeking an Italian-Speaking Content Moderator to join our team in Lisbon, Portugal.
As a Content Moderator, you will be responsible for reviewing and moderating user-generated content across various platforms and ensuring compliance with our company's policies and guidelines. The ideal candidate should be fluent in Italian, have excellent communication and analytical skills, and be able to work in a fast-paced environment.
Benefits:
A package worth over €19k
A Monthly Gross Salary of €1.050,00 per month x 14 months
A Monthly Performance Bonus of up to €150,00
A Signing In Bonus of €750,00
A Monthly Meal Allowance of up to €150,00 - €7,00/Daily
Night Shift allowance: 25% extra on night shift paid from 22:00 to 07:00 on top of your Salaries
Contract: Full-Time - 40 hours a week
Working Hours: Monday to Sunday; 8 hours per day; 2 days off rotational;
Training: 3 weeks – Paid since day one – In the Office
Workplace: Hybrid – Lisbon City (Areeiro)
Private medical insurance
Careers opportunities and many other advantages (gym discounts, restaurant discounts, activities, etc…)
What will I be doing?
You will have to make sure that the content uploaded to the platform, does respect the company policy.
Identifying and solving general inquiries and concerns.
Strict adherence to the accuracy guidelines as laid down by the client
Ensuring to protect the data of the customer and compliance process is followed
Ensure service delivered to our customers meets contractual Key Performance Indicators ('KPIs')
What do I need to do?
EU passport or ID card or Portuguese Manifestation of interest
Italian C1 minimum and English B2
Reside in Lisbon City or Lisbon Area
If you can speak Italian to C1 Level and you reside inside the EU, then this job opportunity is for you! Apply now for an immediate interview!
Not the right job for you? We have a variety of multilingual roles available across the whole of Europe! Contact us now for more information or refer a friend for your chance to earn €250 if they secure a permanent contract.
ARE YOU THE PERFECT CANDIDATE?
Top countries with Italian jobs:
Top cities with Italian jobs: