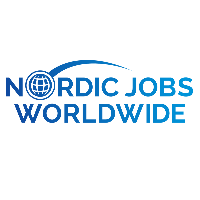 Norwegian speaking Luxury Travel Agent to Cape Town!
DESCRIPTION
Are you…
a person who loves working in the travel & lifestyle industry?
someone who understands the culture and norms in Scandinavia, and can speak the languages required?
the person your friends always turn to for suggestions on their holiday destinations?
always 'in the know' about the new restaurant openings in town and best places to go to?
someone who thrives in a fast paced and fun working environment?
Yes? Read on…
Our travel and luxury lifestyle client in London is looking for a passionate, motivated, and resourceful individual to join their Lifestyle team. As a Lifestyle Manager you will be fulfilling requests for Travel, Retail, and Entertainment (concerts, sports, culture, and much more) including Restaurants, Clubs & Bars on behalf of our Scandinavian based members. You will use your expertise to help their members get the most from their lives, whilst growing knowledge within your team and across the company. You will use your research and communication skills to provide personalized solution to the members request within specified time frames on a Premium level.
Our client
Their goal is simple, to become the most trusted service business in the world. They are already the global market leader for lifestyle management and concierge services, providing services from a 22 strong global office network with over 800 employees. Our client use their expertise, technology and buying power to grant the members direct access to the best travel, live entertainment, dining and luxury retail services. They also work closely with suppliers to provide exclusively negotiated benefits and employee loyalty schemes.
Our client deliver service through a combination of proprietary, unique technology-enabled platform and the expertise of their highly trained lifestyle managers. They are growing quickly and has ambitious plans to keep innovating, inspiring and to continue to improve the lives of millions of members.
Key Responsibilities
Service our members in a polite and professional way at all time
Design requests by telephone and email in Norwegian and English mainly in the areas of restaurant/club reservations, gift organization, tickets (sports, culture), spa/fitness, yacht, flowers, transport, sightseeing for premium cardholders, considering all the needs of the customer
Preparation of tailor-made quotations, confirmations and documents, administrative processing, and invoicing via the company's own accounting department
Keep yourself up to date within all Lifestyle trends for the Nordic market
Active sale of promotions and exclusive events
REQUIREMENTS
Requirements
Experience in the hotel business, e.g., as a hotel concierge, front desk or in guest relations
You have a good knowledge of Scandinavian gastronomy and dining trends, as well as in culture and sporting events
Energetic and motivated team player who enjoy the challenge of meeting and beating targets
People who are passionate about delivering high quality and personalized customer service and have excellent research skills
People who can use their initiative and creativity to best satisfy the needs of our members
You have strong communication skills and love to provide excellent service and quality daily
Fluency (both written and spoken) in Norwegian and English.
SKILLS
ARE YOU THE PERFECT CANDIDATE?
Top countries with Norwegian jobs:
Top cities with Norwegian jobs: