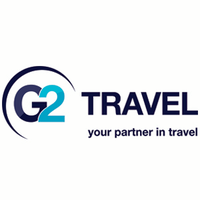 Reservations Executive - English & Italian - remote role
DESCRIPTION
The department
Our reservations teams are the dynamic interface between our global network of sales offices around the world and our suppliers throughout Europe and the Middle East.
We book everything from a suite in a five stars hotel in Dubai to a meal in Chinese restaurant in Dublin … and everything in between.
Building strong and successful relationships with our suppliers ensures that we can offer our customers the best possible service at the lowest possible prices, and our teams are responsible for delivering against these objectives.
The role
Through our strong and trusting relationships with our suppliers (eg hotels, coach operators, ferry lines, railways, restaurants and tourist attractions), Reservations Executives make holiday dreams come true. They use their skills, experience and strong personal relationships to secure all of the services our customers want:
Through constant open communication build strong and trusting relationships with our suppliers, understand their business and achieve 'win' situations for the customer and our business
Co-ordinate our Internal departments to resolve queries and any other discrepancies
Ensure that all internal policies and procedures are respected
Action all booking requests, cancellations and amendments quickly, efficiently and accurately, input confirmations and update relevant systems.
Prioritise workloads to ensure that critical deadlines are achieved
Monitor booking situation of services and highlight to management any potential issues
Negotiate the lowest possible rates with suppliers to ensure profitability
Where customer preferences can't be obtained, seek to find suitable alternatives
Build strong product and destination knowledge
REQUIREMENTS
You'll need to be able to communicate effectively with people at all levels over a variety of channels
Previous experience in tourism or customer care will be considered as a valuable asset
Fluency in English is required.
Speaking other European languages (especially Spanish, French, Italian, German & Portuguese) is highly desirable (additional payments available)
Customer first approach
Flexibility in terms of working hours, changes and challenges
Team player
Strong focus on getting the job done
Determination to get things right first time every time
ARE YOU THE PERFECT CANDIDATE?
Top countries with Italian jobs:
Top cities with Italian jobs: