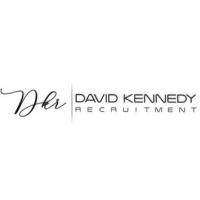 Sales Development Specialist
DESCRIPTION
David Kennedy Recruitment is working with a leading technology company that is looking to recruit a French speaking Sales Development Specialist to join their offices in Barcelona.
Position: Sales Development Specialist
Location: Barcelona, Spain
Employment type: Full-time
Remuneration: Base salary + bonus.
DUTIES AND RESPONSIBILITIES:
Develop and manage high volume prospecting to qualify leads through calls, emails, and other channels for the French market
Uncover potential opportunities across the customer lifecycle (new business, upsell/cross-sell) for the sales organization
Partner closely with account executives and marketing to develop and implement outreach strategies for your leads
Conduct qualifying calls with prospective buyers and create next steps including scheduling meetings for account executives for further qualification
Progress in the program – you will have goals across performance as well as skill development set up for you to achieve your career progression from business development into sales or other departments.
REQUIREMENTS
Native/fluent in French, both oral and written. Fluent in English
Bachelor's degree preferred
Previous experience in sales is preferred but not required
Evidence of continually exceeding targets
Working knowledge and experience of the Architecture, Engineering and Construction markets is nice to have
Strong empathy for customers and a passion for sales challenges
Ability to problem-solve and think outside of the box to meet company expectations
Ability to multitask, a quick learner
Ambitious and driven with a competitive mind-set
Autonomous self-starter, strategic thinker
Excellent communication skills (both oral and written)
Team player with the ability to thrive in a fast-paced environment
Ability to remain calm, intentional and focused as well as highly professional.
ARE YOU THE PERFECT CANDIDATE?
Top countries with French jobs:
Top cities with French jobs: