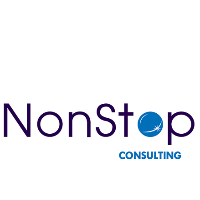 Sales Representative - English Speaker - Work Abroad!
DESCRIPTION
Recruitment Consultant - Prague
RECRUITMENT RECRUITMENT RECRUITMENT RECRUITMENT
Recruitment is the perfect opportunity for anyone, looking to kick-start a career in the working world or anyone who wants to change their currently occupation and dive into a rewarding career in recruitment!
NonStop Recruitment is one of Europe's fastest-growing recruitment and executive search firms with offices in London, Prague, Boston, Bucharest, Bordeaux and Luxembourg.
We are currently hiring for motivated, ambitious individuals to join our team here in Danube House, Prague! This beautiful office, based in the heart of the Czech Republic is the perfect place to grow and develop both personally and professionally! all while you take in the beautiful sites and culture of one of the oldest cities in Europe.
You will join be given the opportunity to earn completely uncapped commission, and climb the seniority ladder rapidly. You will engage in our award winning training programme, who's team will guide you to unlocking your full potential as a successful recruiter!
Our meritocratic structure means, that once you hit your targets, a managerial position will be created for you and you will begin your journey of leading your very own team of recruiters, in on average 1.6 years!
This entrepreneurial role gives you the chance to develop and grow your own market, build and maintain relationships with multinational companies in a very niche, specific areas.
We work across a broad range of markets including Chemical, Digital. Finance, Educational, Life Science, Technical, Health and Social Care which includes many multinational companies from all across the world.
What we offer:
Award-winning training programme you will be given all of the necessary training and support in order to kick-start your recruitment career.
Genuine meritocracy - Get promoted based on your own hard work and effort with our transparent, meritocratic career path. All of our Directors and Managers started their NonStop journey as trainees.
Uncapped Commission Structure - The sky is the limit in terms of what you can earn, with our above industry norm structure.
International Offices - Possibility to visit many European cities with our various business hubs. 26 different nationalities in NonStop.
The benefits of becoming a NonStopper:
Remote working - Work from anywhere in the world for 2 weeks a year.
Company Events- We host an annual Summer and Christmas parties inviting people from offices all over the world.
Team Building- Each team has a budget to run a monthly team building.
Life style rewards - We give out tokens to spend in our rewards shop each quarter for good performance.
Management Bonus - Managers receive an additional bonus if they display strong leadership.
Dress Code - We have a smart casual dress code in all our offices.
Gym Pass - We offer a gym pass to employees across all our offices.
Meal Voucher - Junior employees in Prague receive a meal allowance worth 1,800kc per month.
Travel Pass - Your first month's transport pass is paid for (all trams, buses, metros in Prague).
What are we looking for?
Highly motivated, resilient and driven people
Strong communication skills
Ability and willingness to learn
Commercial mind-set.
an EU Passport or documents which allow you to work within the Czech Republic.
What are you waiting for?.....Becoming a successful Recruiter today!
Apply now to have a discussion with one of our team members at NonStop who can give you more information on this offer.
ARE YOU THE PERFECT CANDIDATE?
Top countries with English jobs:
Top cities with English jobs: