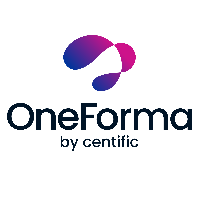 Short Phone calls for Data Collection Project - RING (UK)
DESCRIPTION
Description:
Participants will complete short phone calls (2-5 minutes of speech hour instead of the whole audio length) about certain topics from mobile phone only (you have to use unique telephone number) which will be recorded for the purposes of the project.
Purpose:
This project aims to improve the AI behind calls with automatic machines, so the quality and the experience is enhanced.
Main requirements:
You are a proficient speaker of UK English.
English, Welsh and Northern Irish are preferred.
Before recording, you should make sample test call.
You will complete 2 calls with each call lasting 2-5 minutes of speech hour instead of the whole audio
You should leave at least 8-hour interval between 2 calls.
2 calls should cover 1 unique telephone number with 2 different microphone type (Earphones/internal mic/speaker phone/wireless).
You need to improvise all speech during the call related with topic. Only speech related with topic can be paid.
You need to complete 2 qualified calls to get paid.
REQUIREMENTS
Compensation:
$30-$40 per package of 2 calls depends on proficiency level
Other important information:
It is important to complete 2 calls to get paid.
You are requested to take a survey to be selected. A member of our team will then contact you to arrange the calls.
You need to have a unique private number. Telephone number cannot be shared.
DISCLAIMER: This is part 2 of the Ring UK project back in 2021. If you have participated before, you will no longer be able to participate in this phase.
Our projects are very popular, and we receive hundreds of applications every day. We would love to reply to all of them, but it is sometimes impossible to do so. For this reason, if you haven't heard from us 7-10 working days after submitting your application, you can consider it rejected.
ARE YOU THE PERFECT CANDIDATE?
Top countries with English jobs:
Top cities with English jobs: