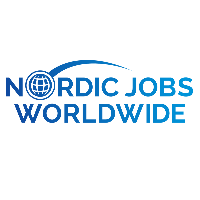 Swedish-speaking Meeting Booker to Oslo, Norway
DESCRIPTION
Vi söker efter en passionerad svensktalande mötesbokare som vill ta sin karriär till nya höjder i en internationell miljö! Du kommer att ha en unik möjlighet att arbeta för en ledande kund i Oslo och hjälpa svenska företag att stärka sin position på marknaden.
Som mötesbokare kommer du att vara en viktig länk mellan kunden och deras framtida affärsmöjligheter. Du kommer att ha möjlighet att utveckla dina kommunikationsfärdigheter och din förmåga att skapa relationer över telefon. Vi letar efter någon som är ambitiös, målinriktad och har en stark förmåga att övertyga andra.
Du kommer att bli en del av en dynamisk och växande organisation med en stark och internationell arbetsmiljö. Klientens projekt är välkända på företagsmarknaden och du kommer att ha en viktig roll i att boka möten och säkerställa goda resultat för kunderna. Med dina färdigheter och passion för försäljning kommer du att kunna bli en värdefull medlem i ett framgångsrikt team.
Vem är du?
Vi söker dig som brinner för affärer, ekonomi och försäljning och som trivs med att kommunicera via telefon. Som person är du öppen och har en förmåga att skapa goda relationer med kunder oavsett deras bakgrund och yrke. Du uppskattar teamwork och är redo att vara en del av ett nyetablerat svenskt team där du har möjlighet att påverka och forma din egen arbetsdag. Du har en stark drivkraft att nå uppsatta mål, är problemlösningsorienterad och har en hög arbetsmoral. Vi tror att du är en person som alltid strävar efter att ge det där lilla extra för att överträffa förväntningarna.
REQUIREMENTS
Kvalifikationer
Du har en kandidatexamen/magisterexamen inom affärsutveckling eller business and administration
Du behärskar svenska flytande - både skriftligt och muntligt
Om du kan norska är det en fördel
Du har en god teknisk förståelse
Du är ambitiös och vill arbeta för din egen utveckling
Du ser möjligheter och har förmågan att driva försäljning
ARE YOU THE PERFECT CANDIDATE?
Top countries with Swedish jobs:
Top cities with Swedish jobs: