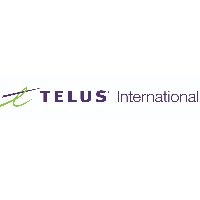 Transcribers with Danish and English - sign-on bonus + relocation
DESCRIPTION
Our team in Sofia is expanding at an incredible speed and with it exciting growth opportunities for you to increase your experience working with Artificial Intelligence (AI), as a Transcriber, you can make the smart, smarter!
You will be working on the international aspects of an Artificial Intelligence (AI) tool, and improving its ability to understand and respond to the user accurately.
Responsibilities:
Audio transcription
Evaluation of texts and audio
Annotation & Categorization of words
Timestamping
Language content review
Basic linguistic consultancy tasks for the target language
REQUIREMENTS
B2 or above proficiency in Danish
Excellent written and spoken English
Excellent cultural knowledge of your native language and country (current knowledge of day-to-day news and happenings in the native country and regular use of the language)
Good / Advanced computer skills (comfortable working in a Windows environment)
Good audio listening and typing skills
Organized with attention to detail
Ability to closely follow up on instructions, quality standards, and productivity requirements
Available to work part-time or full-time hours at TELUS International premises in Sofia, starting ASAP
ARE YOU THE PERFECT CANDIDATE?
Top countries with Danish jobs:
Top cities with Danish jobs: