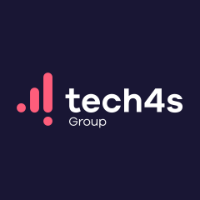 VIP Account Manager - Native French
DESCRIPTION
Tech4sGroup, is a fast growing and innovative service provider with Headquarters in Cyprus and a representative office in Malta. Our goal is to provide tech oriented and high-quality services enabling our clients' growth and success.
Our team consist of IT, Marketing, eCommerce & other high calibre professionals with experience in different industries.
Due to continuous growth, we are seeking to hire a French - VIP Account Manager to be fully accountable for the top value customer segments establishing a good and long-lasting relationship with them with the focus on increasing customer loyalty through exclusive Events and customized offers.
Responsibilities:
Build strong relationships with valuable customers and provide superb service tailored to them.
As part of your proactive daily routine, you will be carrying out daily review, overall monitoring as well as individual VIP performance and ensuring that bonuses, physical gifts, and hospitality rewards are offered in accordance with business requirements.
Handle customers' day to day queries and complaints, via phone, chat, and emails, including out of hours, when necessary, to provide the VIP with personal and 'competition beating' service.
Ensure that promotions are consistent, timely, attractive, cost-effective, and relevant and aligned with other areas of the business.
Finding the cause as well as the appropriate course of action in order to reactivate churned accounts
Working towards the VIP team targets
You will be expected to:
Contribute new ideas on how to improve the existing VIP processes and how to adapt or optimize our business targets
Constantly working on improving your product knowledge in order to be able to communicate all industry updates to our VIP clients
REQUIREMENTS
Requirements:
6 months previous hands-on experience in Customer Service and/or Account Management in the online sector
Native French & English speaker, both oral and written
Good knowledge of Microsoft Excel
Very personable, sociable and enjoy talking to people from all walks of life
Great organisation, relationship building, planning and prioritisation skills, with strong attention to detail
Analytical mind and ability to manage promotional risk
Self-starter with a positive, can-do attitude and good problem-solving skills
Commitment to provide world-class service to valuable customers
Available to work shifts & weekends
Able to travel abroad whenever is needed to host event and to meet VIP customers
ARE YOU THE PERFECT CANDIDATE?
Top countries with French jobs:
Top cities with French jobs: