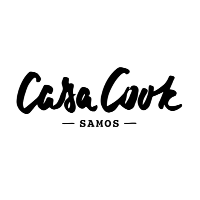 Waiter/ Waitress in A la carte
DESCRIPTION
Nestled in the island's forest-like landscape, gazing towards the boundless beaches of the northeastern Aegean Sea, is Casa Cook Samos. This 128-room adults-only (+16) hotel offers the Casa Cook trademark laid-back luxury in one of the Mediterranean's most historically-rich surroundings. Mythical birthplace of Greek goddess Hera, Samos is for lovers of legends and that off-the-beaten-track kind of beauty.
Inspired by paréa - The Beach House, our F&B offering, opens onto panoramic views of the Aegean Sea and is where guests spend long and lazy afternoons sampling the Mediterranean-inspired menu and sipping freshly made cocktails either at the restaurant or by one of the hotel's six swimming pools.
At Casa Cook Samos our culture is personal, warm, kind, and open-minded. It is like staying at a friend's house, where the kitchen is always open. Every team member is integral to us in what we deliver, radiating a positive and infectious energy to encourage guests to adopt the Casa Cook ethos and engage in a fun, enriching holiday experience.
Job description
As a waiter/ waitress your responsibilities include:
Greeting & welcoming guests
Table set up
Provide menu and menu information
Taking orders
Provide personalized customer service
Problem Resolution
REQUIREMENTS
To be successful, we are looking for the following:
Experience in a lifestyle brand
Work well in a team
Excellent communication skills
Knows how to leave lasting impressions
Passionate about hospitality with an energetic and polite personality
ARE YOU THE PERFECT CANDIDATE?
Top countries with English jobs:
Top cities with English jobs: