About us
Be part of something BIGGER… We're one of the largest contact centre providers in the world, with more than 150 locations in 31 countries around the world. But what we're most proud of is the incredible 125,000 people we have working here - energized, fun-loving and caring people who successfully manage billions of customer interactions each year. We are proud to have created a culture that encourages the sharing of ideas, where people feel valued and have the opportunity to really make a difference. But working with us is so much more than just a job. It's about being part of our incredible team, and having a LOT of fun along the way! There's always a real buzz across our sites with loads going on, whether its team activities, fun days or supporting local charities. There's something for everyone!
Your career with us...
Our people are our biggest asset, and that's why we'll do all we can to help you reach your goals, whether that's building your career, learning some new skills, or just getting some great experience under your belt. We believe in giving everyone the opportunity to learn and develop to become better at what they do. So, if it's the chance to work for some of the biggest brands in world that appeals to you, our brilliant benefits and rewards, or just the opportunity to be part of our growing team, then look no further! Why not take a peek at our current jobs - your perfect role could be just a few clicks away…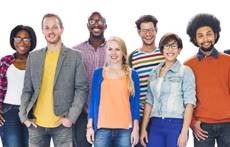 ---
Join our Amsterdam Team
We are based near Amsterdam Sloterdijk station. We are looking for multilingual speakers for positions in Customer Care and Technical Support.