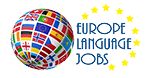 Athens is home to 8.500 people from 91 nations! Live new experiences abroad, explore the uniqueness of Athens & make new friends from all over the world! Our company is hiring job seekers willing to represent one of the big companies we are collaborating with, providing services in 36 languages. Athens is considered a top destination for individuals willing to relocate for work due to the low cost of living and quality of everyday life in the city
Our company is always next to our new hires; Ready to be the next one?
Willing to move abroad? We assist you!
Flight tickets from your city to Greece
Car transfer from Athens airport
Hotel accommodation with breakfast for 2 weeks
Assistance in finding an apartment in historic or modern Athens
Real estate fee covered by our company
Exclusive HR team helping you to start your life in Greece
Represent the biggest brands in the world!
Microsoft, Audi, Volkswagen & other big companies from all over the world, trust Teleperformance Greece to offer our services for their customers.
Training by certified instructors
Flexible learning options to extend your knowledge & skills
Roundtables & team meetings for your own improvement
Career development opportunities to reach your career to the top!