Job offers with languages in Europe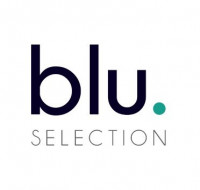 DESCRIPTION
Are you a number enthusiast with an interest in the financial insurance world? Are you structured and organized and have a passion for the world of administration?
Become our client's new back-office specialist in Barcelona!
Your responsibilities and impact as an Administration Support for Financial Insurance will be:
Interacting as a problem-solver and supporting customer-facing colleagues by handling complex issues relating to contracts etc.
Ensuring a swift and fast resolution for problems
Liaising with partners and providing direction for issue resolution in order to achieve customer satisfaction
Being in contact with customers directly and understanding their needs
REQUIREMENTS
Skills, qualifications, and interests you need to succeed in this role:
A native level of German and a good level of English OR Spanish
Having previous experience/background in administrative/ back-office work
Working coordinated, organized, and autonomously
Being energetic, innovative, and working proactively at a fast pace
Excitement about intercultural communication and the expatriate lifestyle
Living in or willing to relocate to Barcelona for an international career and life experience
Having a valid Spanish work permit (required).
ARE YOU THE PERFECT CANDIDATE?