Job offers with languages in Europe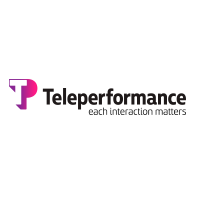 DESCRIPTION
Teleperformance is a worldwide leader in customer experience management and contact centre business process outsourcing. Our company employs around 420.000 people working in over 265 dialects and languages, in 88 countries, operating across all business sectors and all continents on behalf of major international companies.
At Teleperformance, we do business with people, for people. We want our employees to be inspired and motivated. Our main goal is to make them proud to belong to Teleperformance through job satisfaction and a great work environment.
Teleperformance Spain, with more than 4,700 employees in 10 sites (certified with Great Place to Work and Top Employer), is looking for a highly-skilled group of professionals.
Purpose of the role:
As a Business Developer Representative, you will be responsible for identifying robust sales opportunities, profiling prospective customers, discovering their needs and driving new business through various outbound campaigns.
You will help businesses work better together, move fast and innovate. As a member of the Business Development team, you will be the first point of contact for hundreds of businesses, proactively engaging them to build enthusiasm while identifying and qualifying their business needs to propose adequate solutions and send them on the most appropriate Sales path.
You will work towards individual targets, but will also be part of a larger sales team with a focus to grow our customer base across EMEA. You will be in a phone-based environment, where you will interact with customers primarily via outbound calls.
Responsibilities
Achieve SQO (Sales Qualified Opportunity) quota quarterly, and hit a target level of activity daily and weekly
Manage a portfolio of assigned accounts to identify high potential prospects
Educate customers on what we have to offer
Execute daily outbound phone calls and emails (often cold calling), contact C-level decision makers, build quick rapport and assess needs.
Understand prospects' pain points, gather technical requirements, correlate business needs to available Cloud solutions (solution-selling) and build value for next steps in the sales process
Update and maintain prospect and customer data in Salesforce.com (CRM database). Manage leads, contacts, accounts, opportunities and activities in Salesforce.com
Work towards team and individual goals for key performance indicators like productivity, conversion rates, opportunities and pipeline
Diligently document customers notes and deal details over the course of a customer's interaction (using Salesforce.com) to ensure that clarity on the current and past state of customer interaction is available to all stakeholders at any given point in time.
REQUIREMENTS
BA/BS degree OR equivalent practical experience.
Native level of Swedish, Finnish, Danish or Norwegian.
Ability to speak and write English fluently and idiomatically.
Some experience in outbound sales, B2B sales or business development, ideally in the IT industry.
Some understanding of cloud computing concepts, in particular Google Cloud Platform solutions.
Ability to connect business needs with adequate solutions, strong business acumen.
Strong interpersonal skills and a high level of integrity and professionalism.
Comfortable working against an assigned quota in a phone based environment.
General IT skills: essential computer skills to navigate efficiently a computer based job.
Desirable
1 year experience in IT outbound sales prospecting, with strong sales acumen and ability to persuade others and read situations well.
Experience in cold calling and successfully managing a large portfolio of accounts and contacts.
Experience using Salesforce or other CRM platforms.
Able to identify key decision makers and relevant stakeholders in a business conversation.
Goal oriented, self-motivated individual who is proactive, confident competitive and tenacious.
Understanding of local market and local business environment.
ARE YOU THE PERFECT CANDIDATE?